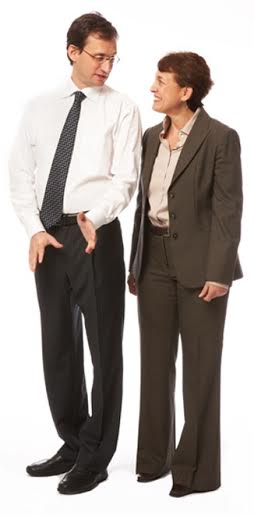 Welcome to Win-Bar Insurance
You're looking for professionals who take time to understand your needs, know all the options & will recommend the best personal and commercial solutions for you.
We're all that & more. We're independent – our informed advice comes with no strings & we've developed relationships with the best Canadian companies. You'll get to know your Win-Bar broker by name.
We're carrying on a tradition started by our father, Earl Wintraub, in 1954. We make it easy. And we get it right. One relationship at a time.

Our clients are people like you. Professionals and business owners with families who need to protect their futures. And who want to work with knowledgeable advisors who will take the time to get to know them. What we do is varied. Everything from risk analysis to business succession to group benefits. But how we do it is always the same. We listen. Consult with other professionals on your team. And provide answers that work right now, and continue to work as your life and business evolve.
Personal & Excess Liability Coverage
Accidents and injuries sometimes happen. Your Personal and Excess Liability coverages are a vital part of an insurance portfolio. Your Win-Bar Insurance broker will offer advise on how to best protect your financial security.
Watercraft
We offer a wide selection of insurance markets for your pleasure watercraft and Sea-Doos.
Commercial Insurance
We offer a wide selection of commercial markets and commercial coverage options, ranging from office policies, comprehensive commercial property packages, commercial liability and umbrella coverages as well as directors & officers and professional errors & omissions coverage.
Valuable Articles Coverage
Jewellery, fine art, silverware, collectibles, wines, cameras, furs and musical instruments — our markets offer various options (itemized and blanket coverage) when it comes to insuring high-value items. We will work with you to determine how to best protect your personal collection.
Auto Insurance
Win-Bar Insurance Brokers will work with you to ensure your automobile is properly covered at a competitive premium. We will take the time to ensure that you understand the various options available and match you with the most appropriate market.